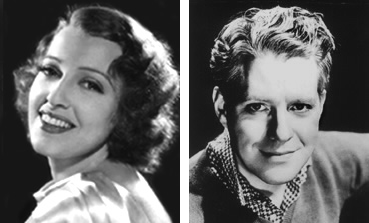 HE was a tall, fair-haired, classically-trained baritone from the opera and concert stage.
SHE was a petite redhead who had danced her way out of the chorus to become a musical comedy star on Broadway.
In the dark days of the Depression, this unlikely combination collided almost accidentally on a movie sound stage, and the sparks ignighted a nation.